23 Jan 2023
A well-rounded learning experience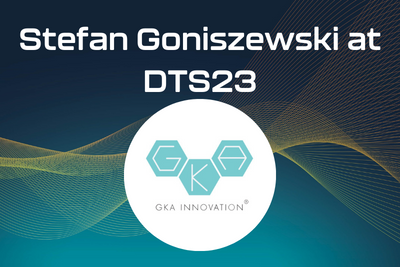 DTS 2023 will provide a wealth of information that can be applied to delegates' everyday lives in the dental laboratory. A diverse range of topics will be covered, including much more than technical concepts and digital workflows. Ensuring a well-rounded learning experience for all, the programme will also explore an array of business, mental health and financial aspects too.
With regards to the latter, this is an area that few dental professionals receive any formal training, which can sometimes make it difficult to understand exactly where they stand. With regards to personal or business taxes or potential funding opportunities available, it is crucial to know what's available in order to optimise your financial situation at all times. This is why it can be so helpful to speak to or collaborate with an expert in the field.
Dr Stefan Goniszewski is the CEO of GKA Innovation, a unique organisation that provides funding schemes for businesses in established and niche sectors. He will be speaking in the DTS Lecture Theatre at the upcoming DTS 2023, helping lab and practice owners strengthen their financial position.
He shares some of the topics he hopes to cover:
"We will discuss non-repayable funding avenues for labs, practices and other entities in the dental sector. These will include R&D Tax Relief, Grant Funding and Patent-based Reliefs. These can act as invaluable financial injections for dental businesses in a post-Covid era, helping companies grow and expand into new innovations.
"In particular, I hope to help dispel some of the misconceptions that exist about funding avenues such as R&D Tax Relief for delegates."
This will be just one of the general subjects discussed during a busy two days at DTS 2023. There will also be sessions on team management, business growth, marketing, using social media, maintaining mental health and so much more. The DTS Lecture Theatre is supported by the Dental Laboratories Association (DLA), which will bring a selection of leading names to the podium for delegates to learn from and engage with.
Stefan adds:
"Why attend DTS? It offers a window into the wider world of dentistry, highlighting up-and-coming trends, concepts and avenues to fund them, that will eventually supersede current techniques, devices and abilities."
Registration is completely free for delegates – register online today!