21 Jul 2022
Understanding the impact of COVID-19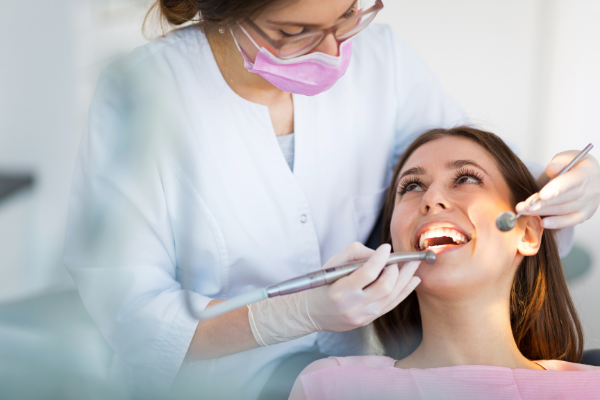 The GDC recently published a report on the impact of COVID-19 on oral health and dentistry designed to help dental professionals better understand patient needs. It paints a fairly bleak picture, showing that the system is being overstretched and highlighting the mass move away from the NHS to the private sector.
Key findings
What do dental technicians need to know from the report? Unfortunately, many of the findings support what we are already seeing in the profession first-hand. Oral health inequalities have been exacerbated and access to dental care among ethnic minority groups has worsened. The good news was that people generally felt confident about their safety when visiting a dental practice or setting – which is a testament to how hard the profession has worked to ensure patient comfort during this difficult time.
Perhaps of greater note for technicians and lab owners is the impact COVID has had on dental professionals. Mental health has been affected among the dental team, with many individuals affected by the added stresses of constant change, money trouble and uncertainty faced over the past couple of years. Indeed, many professionals who took part in the GDC survey cited these areas and more as areas where they would like more support.
For dental business owners, the pandemic seems to have hit hardest financially. Almost 70% said their monthly income was down from the previous year and 35% expected income to remain lower than pre-COVID for the next 12 months – this was most evident among NHS practices.
More encouragingly, most business owners surveyed were optimistic that income would only increase from here. The shift towards more private work was evident too, with just under 40% of participants predicting further increases in this area over the next year. Among dental technicians and CDTs specifically, they saw demand for most of their services continuing to increase in the coming months, in particular for denture repairs/reconstructions, private prescriptions for removable appliances and direct patient enquiries. Confidence among lab survey participants that they could meet these growing demands was high.
What does this mean for labs?
Although the world is mostly returning to some normality, this report (and others like it in various industries) highlight the continued challenges faced by individuals. For lab owners, ensuring the team have access to mental health support remains important for their wellbeing and their ability to work effectively. Either working with a local charity to support/offer services or simply giving the team an extra mental health day off each year could make a world of difference to them.
There may also be benefit in reviewing the services provided and considering whether you are willing, able and prepared to cater for greater demands from the private dental sector. For some labs, this could be an efficient way of boosting income and securing a bright future for the business. This could mean investing in new equipment and training for the team, or you could look to upgrade your materials to ensure you can deliver exceptional outcomes for clients and their patients. Don't miss DTS 2023 to check out all the latest innovations on the market and make the best decision for your business!
A positive outlook
It's clear that COVID continues to impact the dental profession in various direct and indirect ways. However, individuals should be encouraged to see the optimistic predictions for growth and development expected in the next 12 months. This will be a chance to rebuild back stronger and make the most of changing patient demands to optimise profits and employee satisfaction.