17 Apr 2023
Overcoming the challenges, together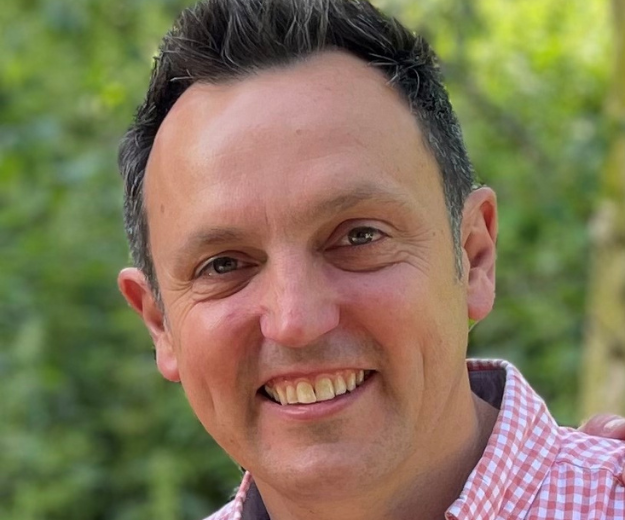 There are many reasons why running a business has been difficult in the past few years. For dental laboratories across the UK, the challenges keep on coming and it has become essential to think outside the box in order to overcome the issues and really thrive. This is hard when confined to the lab, so it's important that dental technicians and lab owners connect with others to find inspiration and learn from their experiences.
Ashley Byrne of Byrnes Dental near Oxford has much experience in running a dental business and he outlines the key challenges most labs are facing right now:
"Running a modern dental lab in these challenging times is really hard work. We have a serious workforce shortage, materials fees are rising, energy costs are painful and we have a rapidly growing demand for services."
Ashley will be speaking about these challenges and his experience so far in managing them within his own business at the Dental Technology Showcase (DTS) 2023. In a DTS Lecture Theatre session supported by the Dental Laboratories Association (DLA), Ashley aims to give colleagues insight into what has worked best for him. He says:
"The lecture is intended to provide a hints and tips guide to running a modern business as a whole, not just a dental lab. I will include everything from managing the team to pricing services, working with key clients and even how to part ways with a client should that become necessary. I will take an open and honest approach to how we run a successful lab of 50 people.
"Dealing with business growth alongside a dwindling workforce is a big challenge for all of us. We are also faced with rapid digitisation of the industry and growth of the large corporate and DSO market. In the last couple of years, we have seen changes like never before and we need to be agile and dynamic to remain competitive. Demand for the dental technician is at a record high, so whilst we face challenges, we also have access to enormous opportunity if we steer our labs in the right direction.
"The core challenge I aim to help colleagues overcome is motivating and retaining team members. I really hope to help lab owners understand that their most valuable asset is their team – so they are certainly worth the investment. The session will also demonstrate the power of growth through digital processes and technologies. The goal is to work smarter, not harder."
The DTS Lecture Theatre will feature an array of sessions covering a broad range of topics from fabrication of dentures to ceramics and implant prosthetics. There will also be content focused on the many digital technologies available to dental labs today, with experts discussing their benefits and how to make the very most of them for happy clients and happy patients. There will also be further opportunities to discuss business subjects and seek advice from professionals who can help with everything from health and safety compliance to accounting, HR and more.
As an in-person event with more than 1500 visitors anticipated, DTS 2023 will be an excellent platform for networking. Whether you're looking to connect with friends, find new suppliers or explore advanced training options, this will be an opportunity to engage with the wider profession. It's also a chance to relax and have some fun with colleagues who understand the challenges you've been up against and who may have innovative ideas of their own to share.
Ashley has attended DTS several times over the years as a delegate and speaker. He would encourage colleagues to visit this May to make the most of everything that is on offer:
"DTS is the one chance we get as lab owners and dental technicians to catch up, talk to each other, share issues and problems, and hopefully have a beer. It's full of great lectures, and suppliers sharing knowledge and products. If, as an industry, we are to really shine in these challenging years, we need to get to events like DTS to help each other. We are stronger together when we connect like this. I look forward to seeing everyone at the show, enjoying the lectures, supporting the suppliers who make this event happen and don't forget, mine's a pint of a Guinness!"