19 Jan 2023
Mental health wellness in dental labs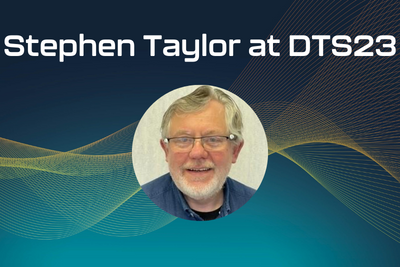 Stephen Taylor will be among the many highly-anticipated speakers at this year's Dental Technology Showcase (DTS). Having founded Taylor Dental Technology in 1989, Steve has since gained a Diploma in Technical Implant Dentistry and qualified as a clinical dental technician. He is the Chair of the British Institute of Dental and Surgical Technologists, as well as the Immediate Past President and a serving board member of the British Association of Clinical Dental Technology (BACDT). Steve was also a member of the working group in the formation of the Mental Health Wellness initiative instigated by the Dental Professionals Alliance, which is a topic that he feels passionately about.
In fact, this will be the subject of his session at the upcoming DTS 2023. He shares some of the issues he feels dental technicians are facing right now and how he hopes his session in the DTS Lecture Theatre will be of help:
"Even without being aware of the problem, a business culture could make people feel uncomfortable in discussing their mental well-being. This can impact their performance in numerous ways.
"My presentation will highlight some of the signs that people may display. I will explain the need for mental health support within a dental business, and give insight into a framework that can be used to ensure employers can offer a level of support to all members of staff.
"Mental health issues are impacting some people both within a work environment and personal life situations. Currently, there is a lot of emphasis on ensuring people are sign-posted to the help they require."
Mental well-being is being talked about more now than it previously has in dentistry, with a keen focus on improving an individual's health in the long term. Businesses are more astute than ever before about supporting their team in maintaining a healthy work-life balance and providing extra support that individuals may need. This needs to continue if more people are to look after their mental health at work.
In addition to attending this session and others on the subject, DTS will be a fantastic place to discuss experiences and seek advice from colleagues who may have been in a similar position as yourself. The dental lab community is known to be open and honest, so why not take this opportunity to talk about mental health in a relaxed yet professional setting?
Reflecting on DTS in general, Steve adds:
"Attending DTS allows technicians and employers to update their knowledge, and share experiences with colleagues."
Registration is now live for DTS 2023. Secure your place online for free today.