09 Dec 2022
Looking into the digital crystal ball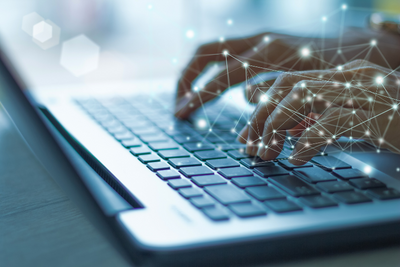 Digital dentistry has become a huge phenomenon across the globe, often praised for driving efficiency, predictably and quality. Most modern dental laboratories rely on digital technologies as the foundation of their services, utilising cutting-edge equipment and software to deliver exceptional services to their clients and their patients.
While existing solutions are always being refined and improved, it is interesting to postulate about what might come next. We take a look at some of the technologies that could be introduced in the future.
Dental robotics
Though many processes in the dental lab can now be automated, we are not quite at a stage when entire workflows can be managed by technology. Any robotic systems that have been employed in dentistry so far are often managed manually and autonomous technology is not yet available. However, this could be changing. Initial research in the field suggests that robots could play a role in treatment delivery, performing tasks of front-of-house staff or even dental nurses.[i]
In 2017, the world's first computerised navigation robotic system – YOMI™ – was used to place an implant in the USA. Around the same time, a robot in China also placed an implant, the accuracy of which was measured and deemed excellent. Similar robotic arms and systems have been developed since and tested for indications in maxillofacial surgery, prosthodontics, restorative dentistry, orthodontics, tooth preparation, endodontics and oral radiology with varying success to date.i
The key to moving forward with such technology is ensuring that processes can be completed safely and to the same, if not higher standard than what can be achieved by humans. Ultimately, the equipment is not ready yet, but early developments do raise questions about the future of dentistry. For dental labs, the future could see dental robots take over the repetitive or mundane tasks on a daily basis. If results can be standardised and technicians freed up to focus on more complex work or hand-finishing cases, this could spell good news for individuals and businesses alike – as well as for patients who would receive more timely treatment.
Virtual reality
As we head towards a Metaverse era, the concept of virtual reality and connecting with others through digital worlds is becoming ever-more possible. Virtual reality is already being utilised in some areas of dental education and has been demonstrated to create a dynamic and successful learning environment for students.[ii]
Of course, there are opportunities for virtual reality training or dental technicians, as well as for events and conferences in the future. It would be fantastic to interact with others at a virtual event in the same way as we can currently only achieve by visiting in-person. If we could enter a 'Dentalverse', we could still browse stands, join lectures and converse with colleagues in real-time – all without leaving our sofa! Clearly, we are some way off this, but it is definitely food for thought.
AI-driven dentistry
Of all the technological solutions have considered in this article, artificial intelligence (AI) is most used already within dentistry. It has been widely implemented to automate and streamline processes, to predict outcomes and promote efficiency. In the dental lab, AI-driven software will likely be used in the restorative planning and manufacturing process.
Where this technology could go in the future, only time will tell. It is exciting to think about the potential impact AI could have on all areas of the lab from high-end prosthodontics to business management.
Here to stay
Digital technologies continue to be designed to complement the skills and talents of dental technicians. As solutions evolve, the laboratory could be a very exciting place to work.
[i] Ahmad P, Alam MK, Aldajani A, Alahmari A, Alanazi A, Stoddart M, Sghaireen MG. Dental Robotics: A Disruptive Technology. Sensors (Basel). 2021 May 11;21(10):3308. doi: 10.3390/s21103308. PMID: 34064548; PMCID: PMC8151353.
[ii] Mansoory, M., Azizi, S.M., Mirhosseini, F. et al. A study to investigate the effectiveness of the application of virtual reality technology in dental education. BMC Med Educ 22, 457 (2022). https://doi.org/10.1186/s12909-022-03543-z