09 Dec 2022
Look after yourself for 2023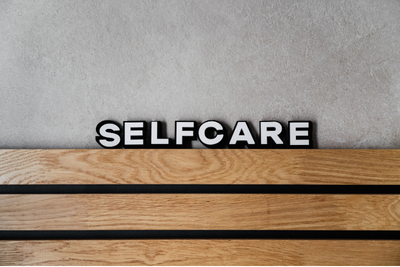 There is no denying that the past few years have been challenging for everyone in the dental lab community. This has only added to what can be an already stressful profession, with constant time pressures, workload uncertainty and salary challenges. It's no wonder that the mental health of UK dental technicians seems to have suffered. What's more, technicians worldwide are at risk of developing physical health issues like musculoskeletal disorders due to the repetitive nature of their work and awkward postures they maintain.
Get yourself on the right track for 2023 by putting your health first.
Book a holiday
Research suggests that even just one short break can have significant and immediate effects on your well-being. It changes how you perceive stress, giving you something to look forward to as well as allocated time to properly relax and recharge. Why not browse the January sales for a good deal or simply book time off work to arrange last minute flights if you prefer – just make sure you have something in the diary!
Do more for your mental health
There are many other ways to protect your mental health in addition to taking a break. Ensuring you get enough sleep, making time to regularly do activities or hobbies you enjoy and spending time outdoors are all good for the soul. Connecting with other people, whether colleagues, family or friends, is also important as it provides a support network and an opportunity to talk through your problems or worries. Learning a new skill has also been linked with improving mental health so why not try your hand at something new this January?
Boost your physical health too
A healthy mind needs a healthy body. Whether you commit to a little more exercise or a little less junk food for the New Year, try to introduce one small change that will support your physical health. Find a sport you love, take cooking lessons to improve your variety of meals, go for a walk at lunchtime – whatever you do, find something you enjoy so that looking after your physical health is easy and sustainable in the long-term.
Dry January
If you tend to indulge over the festive period, you are definitely not alone. To get yourself back to a normal routine for the New Year, consider joining the Dry January campaign. Participating is easy – simply abstain from consuming alcohol for the month. There are plenty of benefits to relish in as a result – better sleep, lower blood pressure, reduced risk of diabetes and lower cholesterol. Plus, you'll save some money by sticking to alcohol-free drinks too. The long-term benefits include establishing healthier drinking habits for the remainder of the year, in addition to all the physical and mental health benefits this comes with.
Put self-care first
Make sure you start the New Year in the right way. Put your health and well-being first and be sure to look after your body and mind for 2023!