30 Aug 2023
Keep good people by your side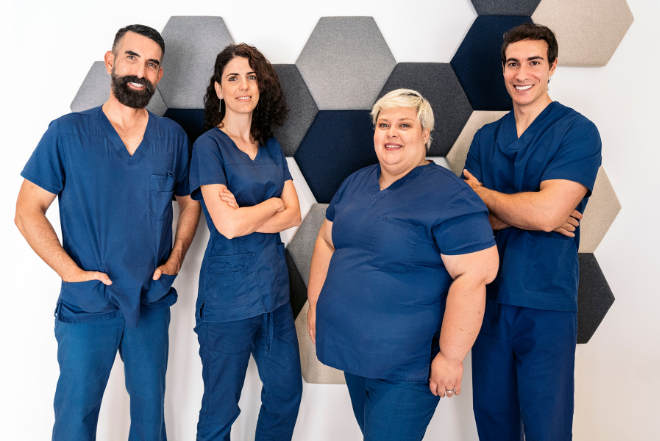 With recruitment being what it is today, staff retention has never been so important for dental labs across the UK. Finding a good team is the first step but keeping them could make all the difference to your business and how well it succeeds in the coming years. To keep good people for longer, there are several things you can do:
Reward hard work
Showing your appreciation for an individual's hard work and dedication to their role and to your clients is essential. While this might take the form of a pay rise or bonus, rewards don't always have to be financial. People will appreciate all manner of benefits from extra holiday entitlement to retail or hospitality vouchers, gym membership, or maybe simply a round of drinks in the pub on a Friday evening. Whatever you decide to do, the most important thing is to recognise and thank your team for everything that they do.
Facilitate a healthy work-life balance
To further motivate your team to work hard while they are in the lab, it's necessary to ensure that they can achieve a good work-life balance. Regularly asking people to stay behind after the normal day to get a job done is not a sustainable way of completing a high volume of caseloads. Working longer hours is associated with a higher risk of burnout and this will likely render your team less productive and far less motivated over time. Instead, be sure to support your team as much as possible and make sure that they have adequate time and opportunity to unwind and destress outside of work. This means maintaining healthy boundaries when staff are not working such as not sending work-related emails or texts at weekends. It can also pay to be as flexible as possible regarding time off when individuals request days for family or life events.
Career development
Most people appreciate the chance to develop new skills, take on new tasks and advance in their abilities. Career progression is an important part of modern dentistry and most technicians are keen to utilise the latest techniques and materials to deliver the best results possible for clients and patients. You might consider offering CPD days and other training opportunities that will benefit both your team and your business as a way of encouraging development. By investing in your team, you will not only show your commitment to them, but will also be future-proofing your business by bringing in new skills and services for clients.
Invest in the environment
This investment should extend to the equipment in the laboratory as well. Having access to cutting-edge technologies that make everyday life easier and more streamlined will help to further motivate your team and boost their job satisfaction. So too will creating a comfortable environment with ergonomic workstations and other features that make coming into work genuinely enjoyable. A workplace that is carefully designed to facilitate the tasks being completed has been linked with enhanced employee satisfaction, productivity and health.
Happy team, happy life
A happy team is essential for happy clients. When your staff feel appreciated and valued, they are far more likely to go the extra mile for your clients, in turn building an excellent reputation for the business. Your team is your greatest asset, be sure to look after them!