05 May 2022
The holy grail of dentures?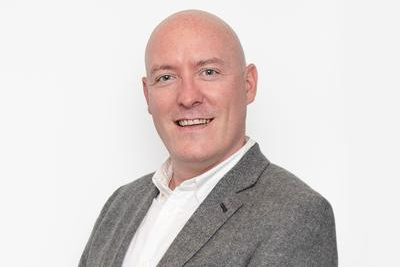 The dental team today has access to a plethora of products, materials and techniques, each designed to meet the needs of different cases. Many systems have been refined over the years, improved with the introduction of cutting-edge technology and development of concepts in line with the latest science.
For dental technicians providing dentures, there are several options available to provide to clients and their patients. Dean Ward is keen to demonstrate the advantages of one system currently on the market, that he believes many more technicians could be benefiting from:
"There is a huge focus on aesthetics in dentistry, especially when it comes to complete dentures. Both patients and professionals dedicate a lot of time to aesthetics, because they want the prosthesis to look good. The BPS system combines this artistry with technical excellence, offering patients the stability and functionality they need from their denture too. The system has been developed by professors with many years of experience in the field and knowledge about how to make it work as well as it can. Ultimately, the BPS system makes functional dentures more predictable."
For any dental technicians who have not yet tried the system, or who have concerns about the process it entails, Dean hopes to explain and demystify.
"I want to show that the BPS [biofunctional prosthetic system] really can be used by any dental technicians – not just a select few with highly advanced knowledge or experience. At first glance some may think it's a lot more complex than it actually is, so I think it's important to look again and break down the learning process into manageable chunks for the greatest success. In fact, it is something that could easily be integrated within every day UK lab work with the right teaching and support.
"Compared to just a few years ago, there is a lot more of both in the profession today. There are various professionals using the BPS workflow and a growing network of individuals you can communicate with and seek support from when starting out. If you follow the basic rules of the system, you'll struggle to get it wrong."
Dean will be discussing the system in greater detail at the Dental Technology Showcase (DTS) 2022, where he will present from the DTS Lecture Theatre on Saturday 14th May. He will offer his own insights into the BPS workflow, explain the clinical and technical workflow and consider how to avoid common pitfalls when providing dentures. He continues:
"The main challenge of introducing the system into your lab is upskilling the team. I have seen some lab teams focus on just one or two aspects of the system rather than the committing to the entire workflow, but that doesn't work. You have to train the team and really embed the system in your lab to gain the full benefits.
"In my session, I aim to simplify the process and help delegates break it down to show that it's not as difficult as some may think. I'll cover the financial aspects as well – as a subject many professionals don't like discussing, this can impact on a business' success with BPS too. When you're producing high quality dentures, you have to charge for your time and skills, and it's the same when offering BPS solutions.
"During the pandemic lockdowns, I spent a lot of time upskilling myself with the BPS workflow and was able to transform my lab from partly NHS to fully private when we reopened. It only took 12 months of knuckling down and learning a new skill to see my business thrive. That said, I will provide a very down-to-earth account of what made this possible, including the challenges we had to overcome. Our journey wasn't perfect, but I think it's important to be realistic and share that even with a few issues, it is a very achievable and worthwhile workflow to master. I believe the BPS is the holy grail of dentures and I want to help others make use of it!"
After some time apart, DTS will be a fantastic opportunity for the entire UK dental lab community to come together once again, with verifiable CPD, interactive seminars, an extensive trade exhibition and various networking opportunities available for all. Dean adds:
"I have attended DTS for the last five or six events and I'm looking forward to the first one back since Covid. It's great for networking and meeting new people – you'll gain the contact information of several people who can support you as you grow. Approximately 70% of my current network I met at DTS over coffee a pint or just walking around."