13 Aug 2020
Helping the UK through COVID-19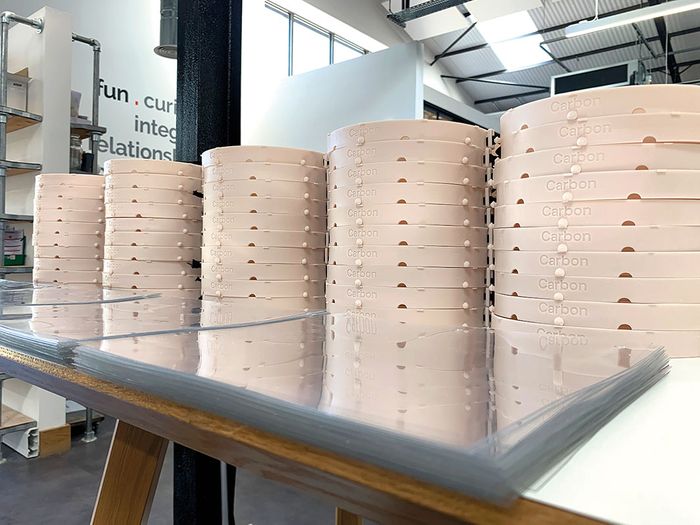 The COVID-19 pandemic has made 2020 a year to remember for many reasons, both good and bad. Perhaps one of the greatest positives to shine through the darkness is the increased sense of community and togetherness that much of the population now share. During even the most difficult times, it was the small acts of kindness that made the biggest difference to individuals and provided the support they needed. The dental lab community was no exception.
The dental lab community was no exception. Business as normal may have stopped completely during lockdown, but many dental laboratories used this time to support their local key workers. Stories of labs manufacturing face shields and visors, as well as ventilator parts were shared far and wide in the UK, making many of us proud to be part of such a profession. Beneficiaries of this vital PPE included a wide range of professions, hospitals and businesses, all of whom needed PPE to continue doing their vital work.
In utilising their technologies facilities for the production of such equipment, dental labs across the UK enabled other essential services to continue operating. Without them, many local communities might have been impacted even more than they were.
Back in the midst of lockdown, we caught up with two businesses that were doing what they could to support their communities:
Byrnes Dental Laboratory
Byrnes Dental Laboratory used the design and workflow for face shield fabrication from the manufacturer of their Carbon M2 printers. Lab owner Ashley Byrne said:
"To avoid potential issues with product supply, we bulk ordered materials up front – thanks to Groves of Thame. We currently had capacity to fabricate 200 face shields a day.
"All of this [was] about keeping people working. We received requests from frontline NHS, GP practices, petrol stations, the food industry and more – they are all key workers and they all need appropriate PPE. We also producied face shields following private requests for individuals and companies who wished to donate to their local hospitals."
Blueprint Dental and Photocentric
Sharaz Mir, Sales & Marketing Director of Blueprint Dental, also got involved in the effort. He commented:
"We [were] busy linking the majority of enquiries from healthcare authorities, Her Majesty's Prisons and local establishments to Photocentric – our 3D printing partner. They have a bank of 15 3D printers, post processing and finishing solutions that are MHRA and medical devices registered for this purpose."
By working with partners like Blueprint, Photocentric are currenting producing an amazing 10,000 units per day. Roxanne Ellison, Digital Marketing Manager from Photocentric, added:
"We wanted to put our resources into helping the medical effort to support those fighting the virus and we have effectively changed our business."
"Our large format printers can make vast numbers of parts per day and we have mobilised both our Magna printers and our prototype large Maximus printers to produce various items from masks to ventilator valves and protective face shields. In light of demand from hospitals in the UK and across Europe, our focus shifted to help with the PPE shortage and protect our health workers."
These are just two examples of the dental lab industry pulling together to support the nation during the 2020 pandemic. To them and to every one of you that did the same, thank you.