16 Feb 2022
DTS Registration is live!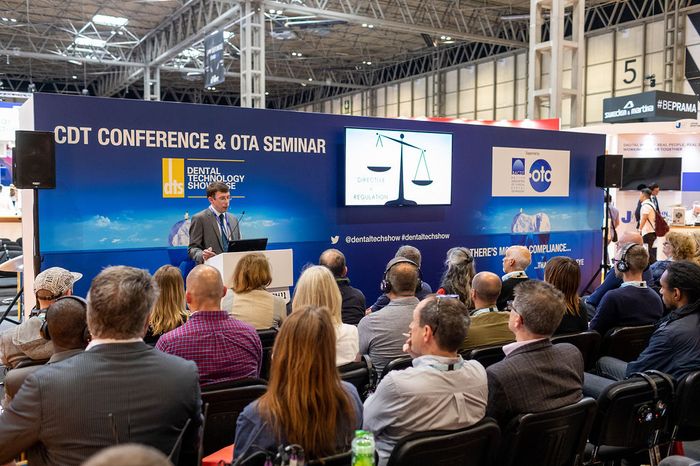 Registration is live!
We are delighted to announce that registration is now live for the Dental Technology Showcase (DTS) 2022. You and your whole lab team can now secure your places at the event in May and start planning your visit!
What's on?
The education programme went live too, so why not browse the lectures lined-up so far to see what appeals to you? There will be an exceptional array of speakers to hear from and engage with, including those known across the UK and abroad for their technical, business and digital skills.
New for 2022 will be the Digital Dentistry Accelerator Forum, which will focus on the development and utilisation of digital technologies in modern dental labs. Sessions will be presented and supported by dental manufacturers and service providers to ensure up-to-the-minute topics and useful advice.
The DTS Lecture Theatre will be just one of the favourite features returning later this year. The main programme will explore milling workflows, tax credit opportunities, implant reconstructions, improving aesthetic outcomes and so much more.
In addition, DTS will be delivered with the support and input of professional bodies. It remains the flagship event of the Dental Laboratories Association (DLA), who will be in attendance to discuss membership benefits, industry updates and more in the Association Membership Lounge. The CDT Conference & OTA Seminars will also be presented by speakers from the British Association of Clinical Dental Technology (BACDT) and Orthodontic Technicians Association (OTA). With more sessions soon to be confirmed, keep an eye on the website for further collaborations and topics.
More than learning
It almost goes without saying that DTS is much more than the individual lectures, interactive seminars and panel discussions it will host. Given the challenges of the past two years and the unavoidable isolation that many within the lab community will have experienced, DTS will also be an opportunity to re-engage with like-minded professionals across the profession and industry.
Thousands of dental technicians, CDTs and lab owners are expected to attend, offering exceptional networking for anyone looking to expand referrals or establish new connections for future collaboration. Co-located with the British Dental Conference and Dentistry Show (BDCDS), the event is also a fantastic opportunity to liaise with clients and meet new dentists.
There will also be a chance to catch up with industry representatives, interact with product experts and ask any questions you may have about how the latest innovations and materials could benefit your clients and your business. Plus, you won't want to miss the on-stand learning from a variety of dental manufacturers, suppliers and service providers who will all be on hand to support you.
Plan ahead
With something for everyone, make sure your entire team are ready for DTS 2022. Now registration is open – and free for all delegates – you can secure your place and start looking to plan your visit to make the very most of your time in Birmingham this May. Keep an eye on the website to see all the latest news and announcements!
DTS highlights:
40+ hours of content
50+ speakers
2,500+ visitors
80+ exhibitors
Register
for free online today!