15 Mar 2022
Don't get left behind with digital!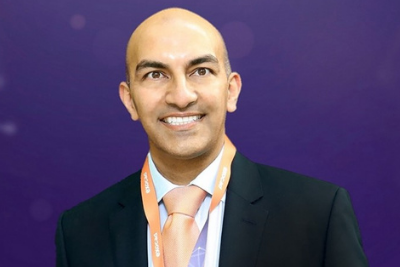 Dr Gulshan Murgai will be speaking as part of the DTS Lecture Theatre at the Dental Technology Showcase (DTS) 2022. His lecture, entitled "Vita – chairside and lab digital dentistry solutions", will review the development of CAD/CAM technologies and the benefits available to today's dental team. He says:
"Digital dentistry has been around for 30 years and yet the uptake in the UK is only around 10%. Patients are missing out and UK dental professionals are getting left behind by the rest of the world who have adopted this technology in much higher numbers.
"During my session, the knowledge I impart will be from my day-to-day practice and so it will be the kind of data that can be acted upon by all colleagues if they choose to. I hope to help delegates make the decision as to whether they should be utilising more digital dentistry. My session will open delegates' minds to digital dentistry both at lab and clinical levels."
Commenting on why he would recommend DTS and the co-located British Dental Conference and Dentistry Show (BDCDS), Gulshan adds:
"It's great that the event is free to attend. There will be a great mix of clinical and technical colleagues in attendance and so I would encourage dentists to come along with their technicians for the best experience."
The next Dental Technology Showcase (DTS) will be held on Friday 13th and Saturday 14th May 2022, Birmingham NEC, co-located with British Dental Conference & Dentistry Show.
For more information or email dts@closerstillmedia.com