23 Mar 2023
The digital revolution continues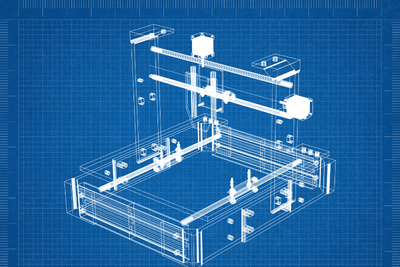 It's been some time since we first started talking about the digital revolution in dentistry. For many dental technicians and lab owners, digital solutions in one form or another have become the pillars of every day work. When used effectively, they can boost operational efficiency, productivity and profitability. They can also streamline and simplify workflows for individuals, paving the way for greater job satisfaction and new career progression opportunities.
These benefits, alongside the growing demand for faster, more accurate and more innovative treatment solutions, are fuelling the development and accessibility of digital technologies. In particular, 3D printers have become more commonplace in dental labs, providing the opportunity for technicians to manufacture a range of prostheses and devices in a quick and predictable way. Though both the software and hardware are always being refined and improved, equipment available today has been shown to deliver good results in a range of case types.
For instance, a study at Heidelberg University Hospital demonstrated clinically acceptable average marginal gaps below 100µm for zirconia veneers fabricated using 3D printers. The same research suggested that a tighter adaptation to the tooth could be achieved with these restorations, even when the clinician opted for minimally invasive preparation.
Though investment in 3D printing declined during the peak years of the pandemic (as investment likely did in most areas), the outlook remains optimistic. Looking to the future, the 3D printing market is expected to grow by 12.6% each year from now until 2035, according to a new study. This means that we can expect to see more dental labs introducing the cutting-edge technology into their businesses, offering more varied, high-precision services with fast turnaround times for dentists and their patients to benefit from.
For lab owners, it's important to research the market carefully when looking to purchase a 3D printer. There are several brands available, with each offering different features and unique selling points. It can, therefore, be very helpful to meet with the manufacturers/suppliers, hear from colleagues who have first-hand experience of the technologies and even try them out for yourself in order to make the best decision for your business. The next most important factors are the team training and access to technical support, which will both ensure that you are able to make the very most of the equipment and consequently maximise on your investment.
The 3D printing market is growing for a reason – if you haven't already begun your 3D digital journey, see what all the fuss is about at DTS 2023!