12 Jan 2023
CPD deadline is looming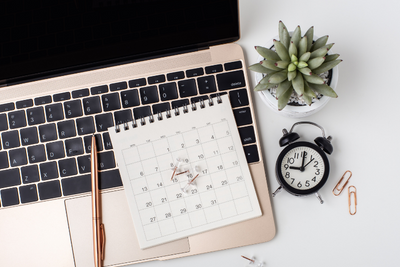 The current CPD year will soon come to an end for dental technicians, so it's important to make sure you are on top of your learning commitments. To make the very most of your CPD education, plan ahead of your visit to DTS 2023 to cover topics most relevant to you and your future.
What?
When considering your next learning opportunity, it's important to find options that will help you achieve your career goals. There are several options available to you.
You might decide that progressing into a specialist area such as ceramics, implant prosthetics or advanced crown & bridge work will offer maximum job satisfaction. This often requires further training in the relevant fields, learning from leading lights in the profession and developing new skills. To transfer these new capabilities into daily life, it is just as important for your lab to invest in any necessary materials, equipment or resources that may be needed to support the implementation of these specialist services. As such, you'll need to liaise with the lab owner to ensure there is scope and opportunity to develop in this way.
Alternatively, your ongoing learning may be focused on digital workflows and looking at how to introduce or expand digital capabilities in your lab. A rapidly growing field of dentistry, digital technology has become essential to fast, efficient and high-quality services across the profession. Individuals and laboratories alike are looking to utilise these innovations as they strive to impress clients with more accurate products, shorter turnaround times and exceptional service. Many technology suppliers offer CPD-accredited product training that will enable you to truly maximise equipment benefits while also contributing to your CPD requirements.
How?
There are many different ways to obtain a new skill or develop your knowledge in existing areas. Distributed learning has been proven effective, as it encourages skill development over time and allows new information to properly sink in for the best results. In practice, this might mean either finding a course with modules spread out over the year so you can try out skills periodically while learning them. Self-explanation is another technique that seems to have some merit for those learning theoretical information. It is exactly what it says on the tin – simply explain what you're learning back to yourself. Sources suggest this is a useful way to simplify the details in your own mind, highlight areas you don't yet fully understand and encourage deeper thinking when you don't have immediate access to peers who are learning the same material.
Of course, it is also necessary to think about what type of learner you are. You will likely have heard about how most people prefer a combination of visual, auditory and kinaesthetic learning. Knowing which are best suited to you will help you to choose the most appropriate courses and programmes. As a dental technician, kinaesthetic methods are likely to be most useful – which is why hands-on training is so important. However, combining this with listening to others and watching presentations will enable you to really maximise the educational experience.
Plan your DTS visit
The Dental Technology Showcase (DTS) 2023 offers two days of lab-dedicated education, with 40+ hours of content delivered by more than 50 industry-leading speakers. Topics across the multiple theatres will include everything from fabricating dentures to the latest digital solutions, orthodontics and implantology, as well as sessions focusing on business management and growth. There will be something for everyone, no matter what area you are hoping to move into next.
Whether you're topping up your 10 hours of CPD for the last two years or finishing off your 50/75 hours for this five-year cycle, make sure you've got your learning planned to get the very most from it. Don't miss your opportunity to get ahead at DTS 2023.