21 Feb 2023
Building the all-important next generation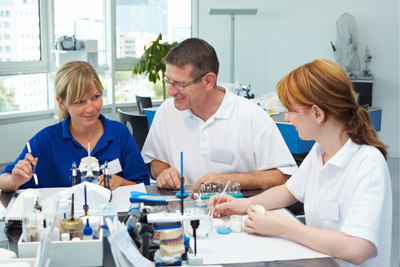 David Smith – IQA, Assessor and Lecturer at Yeovil College – will be speaking at the Dental Technology Showcase (DTS) 2023 to explore the workforce crisis and how we could bring fresh blood into the sector. He says:
"I recently visited year 10 students discussing career opportunities. I wasn't entirely surprised that they hadn't heard of dental technology, but was concerned that the advisors hadn't either. This needs to change.
"We started a well-funded Level 3 Apprenticeship at Yeovil College to give people a chance a rewarding and fulfilling career in dental technology. We will begin taking school leavers soon.
"We are also currently developing a Level 5 Apprenticeship for students to progress to, which will be a Foundation Degree that leads to GDC registration, as well as a Level 6 Apprenticeship with a blended learning approach for current dental technicians to develop their digital knowledge and skills.
"Come and join us at DTS to discuss how we can reach out to new students, bring them into our really worthwhile career, develop their skills, lay a foundation of learning and understanding for them to develop throughout their careers. We need to do this, nobody else will do it for us!"